Recommended Security Companies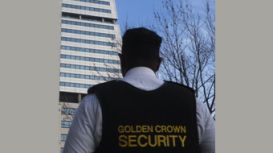 Golden Crown Security provide many blue chips companies with a variety of Security Services nationwide. We provide a consistently high standard of Security Services tailored to every individuals needs

and requirements. We are one of the leading Security companies in Leeds and West Yorkshire who supply K9 Patrol Services and Security Guard solutions at very competitive rates. We have established solid and direct links with the local community and the Police Force.
spartasecuritynortheast.co.uk
The Sparta team are highly trained (see above) security guards experienced in all forms of site supervision, crowd control and security. Sparta Security guards are SIA certified, trained, CRB checked

and strictly vetted prior to employment. Sparta Security North East officers have experience from all types of professional security services, event security and festival security.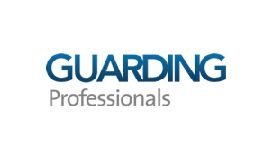 guardingprofessionals.co.uk
Guarding Professionals is a rapidly growing security company with a reputation for being a leading provider of managed security services and manned security guards in London, covering a range of

business sectors such as construction sites, warehouses and retail security throughout the UK. The company has already established a broad customer base and has achieved the Approved Contractor Status (ACS), ISO 9001, ISO 14001 and Safecontractors.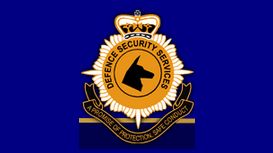 At least two in five police officers would lose out under recommendations outlined in the most wide-ranging review of pay and conditions in 30 years, officials said today. This website provides you

with helpful information about crime and policing in your area.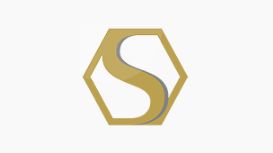 Based in Nottingham, Sovereign Security have been delivering security solutions to customers across the East Midlands for over 15 years including Nottinghamshire, Leicestershire, Lincolnshire and

Derbyshire. Established in 1996, our very first contract involved working with the F.A for Euro 96 and we provided events management services for designated football grounds.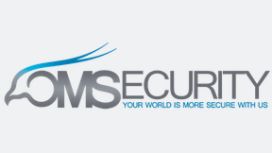 If you plan on providing a physical security presence to protect your business and its assets, OM Security Limited can satisfy your security needs. OM Security Limited are a unique security company as

we provide a personal service with all Directors having continual involvement with clients on the day to day running of the business. We have over a decade of experience in the Security Sector bringing a wealth of knowledge and experience that not all security companies are able to offer.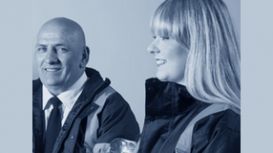 Services we provide are: Door Supervisors, Static Guarding, CCTV, Close Protection, Event Security, Key Holding, Events, Car Parks and Retail. All our staff receive on-going training which includes

customer service, first aid and fire hazard safety. All our security guards are vetted for fitness, professionalism and qualification.
We are a Scottish based security provider with S.I.A. approved contractor status who offers highly motivated professionally trained S.I.A. licensed Security Officers, who will professionally protect

and patrol your premises, respond to your alarms, reduce stock shrinkage from your premises, control your Gatehouse, and any other duties that the client may require.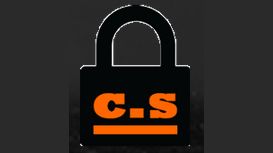 Our agency offers part time hours for s.i.a licensed guards. Most security based jobs on average are 40 hour a week shifts, we as an agency split full time shifts into part time ones which creates

more jobs for people and gives them the experience of the various types of jobs in the industry We essentially offer newly qualified guards practical experience and the chance to build their confidence and boost their abilities.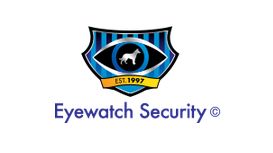 Eyewatch Security were established in 1997 and have since been committed to providing the North Lincolnshire, North East Lincolnshire and Yorkshire regions (including Hull and Huddersfield) with an

unrivalled quality of service. Employing only mature, professional and experienced staff.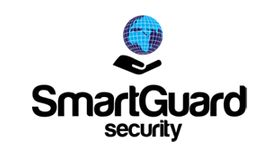 Making sound strategic decisions about your security supports the smooth running of your business. Therefore we take the time to understand the unique needs of all of the parts of your business before

recommending the most cost effective security solutions that fit your needs. Whatever we recommend we will always consider the impact our services will have on the users of the business and the wider public generally.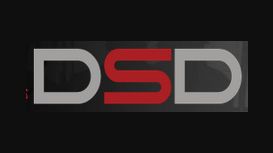 With the pending Security Industry Authority (SIA) business licensing due to take affect in 2015, DSD Scotland Ltd have taken steps to be one step ahead of the game and implemented an ISO 9001:2008

Quality Management System incorporating BS7858 and BS7960. This Quality Management System will be audited by the British Assessment Bureau on an annual basis to ensure continual adherence to these standards.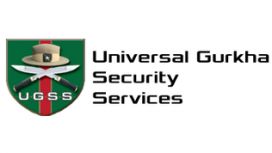 Universal Gurkha Security Services (UGSS) offers the most exclusive security and facilities management solutions to the private and public sectors of the UK. UGSS holds SIA Approved Contractor Scheme

(ACS) and BS EN ISO 9001:2008 accreditations for the provision of Security Guarding and Key Holding services including BS7858, BS7499 and BS7984.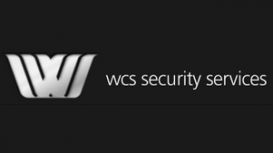 warwickshiresecurityservices.co.uk
Warwickshire Security Services was founded in 2008 and has been providing static guards, mobile patrols and alarm response / key holding for both retail and industrial companies throughout

Warwickshire. We deal with a diverse client base throughout the region which ranges from small Company sites through to blue chip clients. All guards are SIA (Security Industry Association) Licenced.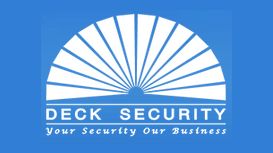 Welcome to Deck Security Ltd, a company with pride in our staff, our service and our reputation. Deck Security Ltd is a security company offering quality security services with client's needs being

put first in all our undertakings. One of Deck Security 's greatest strengths is our expertise in security risk management. We ensure a proactive focus to reduce the likelihood of a breach in security. We treat every client and every case as unique.
---
Deciding you want to hire a security company for the protection of your household, family, and home is an important step in your life. Therefore, when you are considering the right security company and choosing which one to work with, you definitely want to make a good research and take your time to find a reputable security company you can trust. With so many options in the security company field nowadays, finding the best security company for your needs and requirements may seem like a daunting task. And it truly can be. However, it is our mission to help you find the best fit of a security company for you. Therefore, today we share with you seven easy and effective steps for finding the best security company.
Find a Security Company: Ask Your Friends
Of course, like it is when you are looking to hire a professional in any other field or industry, the easiest and usually very effective way of finding a good security company is by asking around for recommendations. Normally, you will turn to your family and friends, since these are the people you trust the most. This is usually a good way to find a trustworthy security company through a personal referral from people you also trust. Start by asking family members, neighbours, colleagues, and friends who have alarm systems installed in their homes or have experience working with a security company. Make sure to ask everyone why they have chosen the security company they work with and how they find the experience of working with this security company. Even if no one can recommend a security company to you, maybe someone would have not so positive experience with a security company in the past and they will be at least able to warn you about a certain security company you better don't hire.
Find a Security Company: Certified Employees
Make sure to choose a security company that has certified employees with all the required and needed accreditations and training. A security company that invests in the good and advanced training of their employees is usually a security company that is committed to high standards of work and a security company you can trust. So when you are searching for a security company, make sure to ask.
Find a Security Company: Use Consumer Resources
You can ask around for security company associations and organizations and drink water directly from the source. Make sure to contact such organizations and associations in your country and ask if they can recommend a security company in your area that specialises in the specific services or type of protection you need.
Find a Security Company: Evaluate Work History
One of the safest and most secure ways to find out if a security company is credible and the right choice to work with is by checking and evaluating the security company's work history. You can also check out for customer claims, usually through consumer protection agencies near you.
Find a Security Company: Licensing
It is important for a security company to hold all the required licenses and certificates for delivering such services. Considering how specific the job and services provided by a security company is, it is extremely essential for security company employees to be licensed and to be trained and certified. It is important to leave the safety of your family and your home in the hands of people who know what they are doing. This will also minimize the risk of faulty installation of alarms and other situations that can be totally prevented when all employees are trained in all the right methods. When you are speaking to a potential security company you would like to hire, make sure to ask them if they can provide you with proof of licensing. Every reputable and reliable security company will be willing to do so and answer all questions and concerns you may have.
Find a Security Company: Interviews
Once you narrow down your options to a few security companies you would like to hire, it is about time to take your time and arrange meetings with all companies you are interested in. Schedule meeting with every security company you are considering to hire and be sure to ask them all the questions you are interested in and address all concerns you may have. Normally, initial consultation with a security company will consist in a representative of the security company visiting your home once they show a proof of identification they work for the company, then inspect your home and provide you with recommendations on what security systems will best suit your home and the specifics of your lifestyle. Do not miss to ask for a quote that includes all the services you will be provided with and an estimate of how much you will be charged for every service delivered. Always make sure you are provided with a quote in a written form, as this will give you the peace of mind there won't be any unexpected and surprising quotes and fees along the way. A written quote can work as a contract or an accessory to a contract with the security company.
Find a Security Company: Take Your Time with the Contract
In addition to the point above, it is important to take your time and read thoroughly the contract you are signing in with the company. This is the best way to make sure you fully understand the service you will be provided with, the payment method, make sure there won't be unexpected charges and fees no one mentioned in the beginning, etc. Now is the time to address any final questions and concerns you may have and to discuss the terms and conditions of the contract with the company. Be cautious with companies that are too persistent and pressuring you into signing in the contract in a rush, as this is a major red flag.
Find a security company: Ask your friends
Find a security company: Certified employees
Find a security company: Use consumer resources
Find a security company: Evaluate work history
Find a security company: Licensing
Find a security company: Interviews
Find a security company: Take your time with the contract