Recommended Security Companies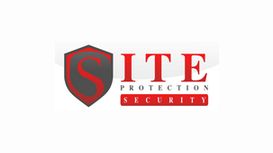 siteprotectionsecurity.co.uk
Site Protection Security is the UK'S fastest growing security company in the provision of manned guarding services. We have a built up experienced management team which operates nationally offering

first class security for your company. At Site Protection Security we aim not only to contain risk effectively but to do so with integrity. This integrity means that we will not promise what we cannot deliver, and we will only deliver what we promise.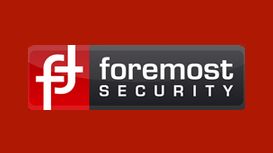 Foremost Security are a major provider of security guarding and industrial security services in the East Midlands including Nottingham, Derby, Leicester, Sheffield. We have built a well deserved

reputation for delivering value for money. Our success is built on the quality of our personnel matched with our ability to understand and deliver the needs of our clients in a very flexible way. We take time to understand you and your business needs, translating this into bespoke services.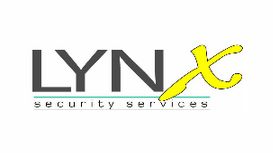 lynxsecurityservices.co.uk
Welcome to Lynx Security Services one of the UK's leading security companies for providing security services and guarding services. We have many years' experience in the security industry which has

helped us develop a clear understanding to cater for the needs of our customers, which gives us the proficiency to meet more targeted and appropriate security services and guarding services than they've previously received.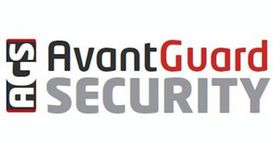 avantguard-security.co.uk
Whether you wish to maintain the integrity of a construction site, to provide reassurance to the public in a retail environment, to control vehicular access at a distribution centre, to undertake

client's stop and search policies or need a front of house concierge AvantGuard Ltd has the solution.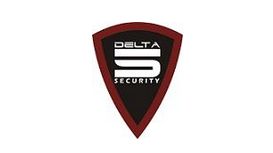 Delta 5 Security specializes in providing security guarding service and security industry related training courses. Delta 5 Security delivers 'Quality' - as we believe our success entirely depends on

the quality of our services, and therefore all our resources are focused on achieving customer satisfaction through control service provision, monitoring and measurement of its service performance for continual improvement.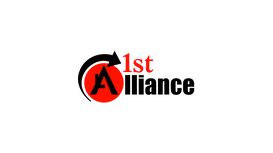 Founded in 2009 by a group of highly motivated security professionals with many years of experience in the security Industry with a vision to provide a customer focused, cost effective, efficient and

proactive advance security solutions using technical excellence and superior customer service.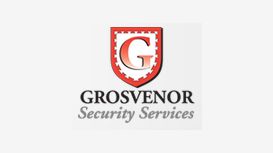 Grosvenor Security Services (GSS) is a fast growing and dynamic security company providing complete security solutions using carefully vetted/screened professional officers. We deliver services with a

higher than average standard, so as to provide complete peace of mind to our customers.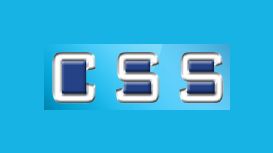 closesecurityservices.co.uk
Close Security Services based in the Liverpool, Merseyside. CSS provide a fast and excellent security services throughout Liverpool and the North West or nationwide. We offer security services from

manned guarding to vehicle and CCTV operators. We pride ourselves on our reputation for providing excellence and professionalism in abundance.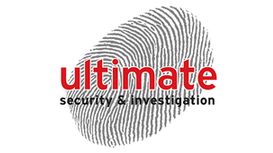 All of our security officers, private investigators and security systems are fully licensed by the Security Industry Authority (SIA) and we employ only experienced, reliable professionals. Ultimate

security provide a number of services to our student accommodation sites locally and in Scotland. They tailor their services to meet with our business needs and they offer a high standard of professionalism across all of the service provision we require from Ultimate.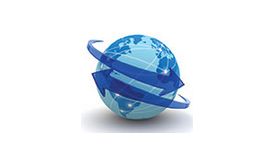 Our philosophy is simple - to provide excellence in all aspects of our security services and peace of mind for our clients, their staff and their customers. With our expert knowledge and experienced

personnel drawn from over 30 years experience within both the police and professional security sectors, Pagoda management and staff offer a high quality bespoke service aiming to exceed every clients expectations.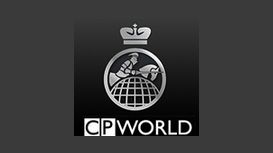 CPWORLD is an international close protection and security portal that is free of charge with no membership fees or complicated joining process. The site is developed, designed and delivered to you by

trained and experienced Close Protection Officers. The management team here at the site are not only web designers and trained British soldiers but also themselves CP trained.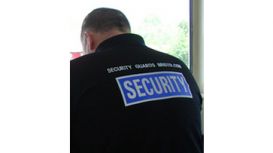 securityguardsbristol.com
We are a Bristol based security company known for own professional, courteous and affordable security services. Our Bristol security guard company is committed to customer care and we are very proud

of our outstanding service and client satisfaction record. As a customer of Security Guards Bristol you can have confidence that we will deliver a consistent high quality security service and we have the experience to handle any situation.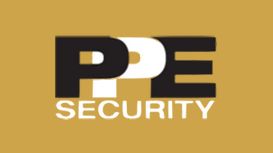 Welcome to the PPE Security website, we are a leading Bournemouth security company. We provide bespoke security services to businesses and individuals across the UK and overseas. Both of PPE Security

Directors are SIA level 3 Close Protection Operatives and combined have over forty years' experience in the industry. Our professional services include Static Security, Event Security and Door Supervisors.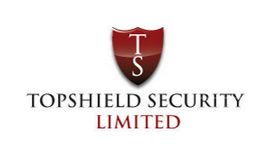 We cater security services to those who wish to seek quality services for protecting one's life and assets. We value our customers' assets and ensure that their property and assets are well protected

by our security team. With our trained security personnel who deliver their services 24-7, we are committed to making a difference. We believe that the enjoyment of one's and security is an absolute right which must not be derogated. Our personnel are trained by experts in the field.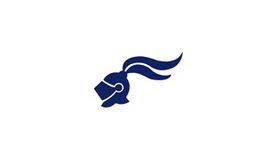 Securivent is a privately run security firm based in Horsham West Sussex. We cover the South East area including Sussex, Surrey, Kent, London and parts of Hampshire. We offer a complete and

professional range of Security services at competitive prices. We supply fully trained and vetted SIA approved Security officers and all carry valid SIA security badges.
---
Deciding you want to hire a security company for the protection of your household, family, and home is an important step in your life. Therefore, when you are considering the right security company and choosing which one to work with, you definitely want to make a good research and take your time to find a reputable security company you can trust. With so many options in the security company field nowadays, finding the best security company for your needs and requirements may seem like a daunting task. And it truly can be. However, it is our mission to help you find the best fit of a security company for you. Therefore, today we share with you seven easy and effective steps for finding the best security company.
Find a Security Company: Ask Your Friends
Of course, like it is when you are looking to hire a professional in any other field or industry, the easiest and usually very effective way of finding a good security company is by asking around for recommendations. Normally, you will turn to your family and friends, since these are the people you trust the most. This is usually a good way to find a trustworthy security company through a personal referral from people you also trust. Start by asking family members, neighbours, colleagues, and friends who have alarm systems installed in their homes or have experience working with a security company. Make sure to ask everyone why they have chosen the security company they work with and how they find the experience of working with this security company. Even if no one can recommend a security company to you, maybe someone would have not so positive experience with a security company in the past and they will be at least able to warn you about a certain security company you better don't hire.
Find a Security Company: Certified Employees
Make sure to choose a security company that has certified employees with all the required and needed accreditations and training. A security company that invests in the good and advanced training of their employees is usually a security company that is committed to high standards of work and a security company you can trust. So when you are searching for a security company, make sure to ask.
Find a Security Company: Use Consumer Resources
You can ask around for security company associations and organizations and drink water directly from the source. Make sure to contact such organizations and associations in your country and ask if they can recommend a security company in your area that specialises in the specific services or type of protection you need.
Find a Security Company: Evaluate Work History
One of the safest and most secure ways to find out if a security company is credible and the right choice to work with is by checking and evaluating the security company's work history. You can also check out for customer claims, usually through consumer protection agencies near you.
Find a Security Company: Licensing
It is important for a security company to hold all the required licenses and certificates for delivering such services. Considering how specific the job and services provided by a security company is, it is extremely essential for security company employees to be licensed and to be trained and certified. It is important to leave the safety of your family and your home in the hands of people who know what they are doing. This will also minimize the risk of faulty installation of alarms and other situations that can be totally prevented when all employees are trained in all the right methods. When you are speaking to a potential security company you would like to hire, make sure to ask them if they can provide you with proof of licensing. Every reputable and reliable security company will be willing to do so and answer all questions and concerns you may have.
Find a Security Company: Interviews
Once you narrow down your options to a few security companies you would like to hire, it is about time to take your time and arrange meetings with all companies you are interested in. Schedule meeting with every security company you are considering to hire and be sure to ask them all the questions you are interested in and address all concerns you may have. Normally, initial consultation with a security company will consist in a representative of the security company visiting your home once they show a proof of identification they work for the company, then inspect your home and provide you with recommendations on what security systems will best suit your home and the specifics of your lifestyle. Do not miss to ask for a quote that includes all the services you will be provided with and an estimate of how much you will be charged for every service delivered. Always make sure you are provided with a quote in a written form, as this will give you the peace of mind there won't be any unexpected and surprising quotes and fees along the way. A written quote can work as a contract or an accessory to a contract with the security company.
Find a Security Company: Take Your Time with the Contract
In addition to the point above, it is important to take your time and read thoroughly the contract you are signing in with the company. This is the best way to make sure you fully understand the service you will be provided with, the payment method, make sure there won't be unexpected charges and fees no one mentioned in the beginning, etc. Now is the time to address any final questions and concerns you may have and to discuss the terms and conditions of the contract with the company. Be cautious with companies that are too persistent and pressuring you into signing in the contract in a rush, as this is a major red flag.
Find a security company: Ask your friends
Find a security company: Certified employees
Find a security company: Use consumer resources
Find a security company: Evaluate work history
Find a security company: Licensing
Find a security company: Interviews
Find a security company: Take your time with the contract