Recommended Security Companies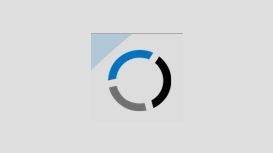 At Guard Group we provide a comprehensive range of Manned Security Services. From one man guarding, to a multi-manned security team, Guard Group strives to exceed our customer's expectations. The

service that we provide is based on continuous assessment and improvement. Our systems comply with industry standards BS7499 and BS7858. Guard Group Nationwide holds SIA approved contractor status for the provision of security guarding services.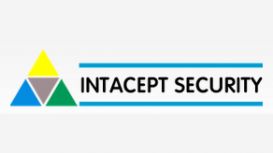 Whilst in the Police he could see that a great deal of time was wasted when attending intruder alarm activations at business and commercial premises. On their attendance it was very common to find

that they either had no information on keyholders or if they did they couldn't be contacted. In addition, statistically about 98% of alarms are false which also contributed to the waste of time and money for both the Police and the business's concerned.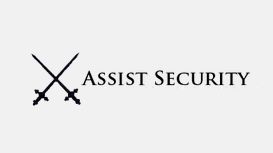 Assist Security was formed in 1984 to provide quality security services to the leisure and hospitality industry. Since that time the business and our reputation has grown through recommendation to

encompass all areas of commerce and industry. Assist's management team has been drawn from all levels of the industries we serve. Their knowledge allows us us to get it right the first time.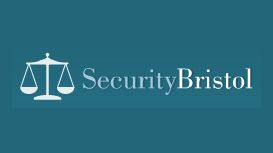 Security Bristol Services is the one of the largest British-owned security officer services company. Security Bristol has more than 465 employees and 30 regional offices located across the Bristol and

the South-West from which we help protect our more than 300 customers. Some of our customers are very large enterprises - we serve as a small security firm with all the benefits of a larger regional company. Each customer, large or small, receives the same level of dedication and excellent service.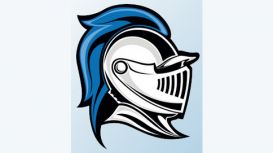 Our employees will always be punctual and in case of unforeseen absence, we will always re-assign another employee. In case of any delay in these instances, we will send a mobile patrol to the

location until the replacement employee is ready to start work. Our employees are rigorously vetted. Due to the manageable size of the company, care is taken to assess the individual characteristics of each employee, and then to place him or her to the assignment best suited to there personal attributes.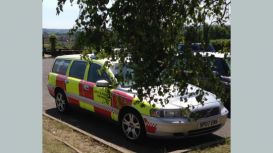 herringsecurityservices.co.uk
Herring Security Services Ltd was founded in 2009, to initially provide security services around the east midlands, since this we have expanded our company to provide the service of experienced dog

handlers. Herring Security Services employ both male and female guards to cater for all incidents that may occur. All guards have had the correct home office approved training and hold the relevant Security Industry Authority license. All guards are vetted prior to there employment.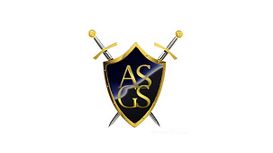 ASGS Security Services Limited is a fast growing security company with the professional experience and resources to provide superior protection - and to maximize your investment. We at ASGS Security

Services Limited have credentials and in-depth experience that have earned us a reputation for providing specialized security services and superior representation.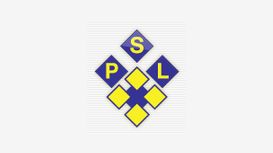 Provsec Limited was incorporated in 2008 by Marcus, who has over 10 year's managerial experience in the private security industry. Before his career in security Marcus served in The Royal Navy, during

which time he gained invaluable experience to help establish Provsec as one of the most successful privately owned security companies in the North West & North Wales.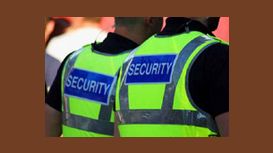 Silver Guarding will arrange a free site survey to discuss and understand our clients full requirements. From this we will supply a detailed Quotation containing the system design, installation

through to our options of out of hours monitoring and maintenance packages.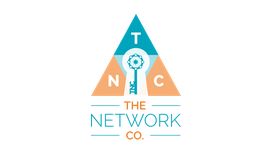 The Network Group was originally set up to encompass a wide range of property services, including lettings, sales, and development of Real Estate. It is through the very need of having good quality,

trustworthy and competitive Manned Security Guard's and other security services for ourselves, was The Network Security Company in Leeds formed. Founded for over 3 years now, we are an established and enthusiastic Security company based in Leeds, West Yorkshire.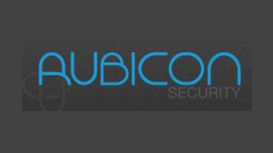 Rubicon Security Ltd is a growing Welsh Security Company based in the heart of Cardiff Bay. We operate locally and all over the world to make sure our clients are safe in the knowledge that their

premises are being kept secure. Rubicon specialises in the sector of security strategies and training and provides Close Protection, VIP Protection, Physical Intervention, Door Supervision, Static Security and VIP Security Driving.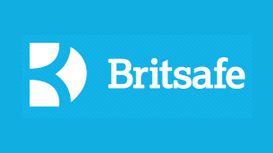 We provide companies of all shapes and sizes with the highest possible standards, whether they require our services individually or combined. Whichever is the most suitable option, we manage their

everyday needs, efficiently, professionally and with a smile. Our success has stemmed from being able to create strong partnerships with both our customers and our staff, coupled with providing a high quality service at a competitive price.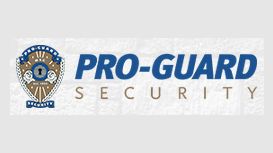 Established in 1993, Pro-Guard offers a comprehensive range of security services and products; utilising its wealth of experience. Pro-Guard understand the urgency and diversity of dealing with crime

at all levels such as burglary, collusion, fraud and theft. Providing a professional, informed and accountable service to both Domestic and Commercial customers alike, Pro-Guard's service is not only polite, presentable, enthusiastic and above all determined, but our staff always here to help.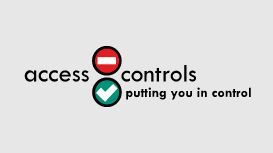 accesscontrolsolutions.co.uk
Welcome to Access Control Solutions (UK) Ltd, a leading security firm specialising in providing CCTV systems, intercoms and access controls in Leicester, Coventry and the surrounding areas. We've been

established for over 15 years, and over that time we've built up a fantastic reputation for providing outstanding security solutions.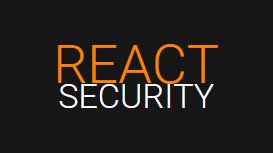 Operating throughout the Swindon area, React's keyholding and security services have been keeping homes and businesses safe for fifteen years. Every week, our security patrols and property inspections

save home and business owners from the devastating consequences of vandalism, arson and theft. Our keyholding service gives owners peace of mind and keeps small businesses running.
---
Deciding you want to hire a security company for the protection of your household, family, and home is an important step in your life. Therefore, when you are considering the right security company and choosing which one to work with, you definitely want to make a good research and take your time to find a reputable security company you can trust. With so many options in the security company field nowadays, finding the best security company for your needs and requirements may seem like a daunting task. And it truly can be. However, it is our mission to help you find the best fit of a security company for you. Therefore, today we share with you seven easy and effective steps for finding the best security company.
Find a Security Company: Ask Your Friends
Of course, like it is when you are looking to hire a professional in any other field or industry, the easiest and usually very effective way of finding a good security company is by asking around for recommendations. Normally, you will turn to your family and friends, since these are the people you trust the most. This is usually a good way to find a trustworthy security company through a personal referral from people you also trust. Start by asking family members, neighbours, colleagues, and friends who have alarm systems installed in their homes or have experience working with a security company. Make sure to ask everyone why they have chosen the security company they work with and how they find the experience of working with this security company. Even if no one can recommend a security company to you, maybe someone would have not so positive experience with a security company in the past and they will be at least able to warn you about a certain security company you better don't hire.
Find a Security Company: Certified Employees
Make sure to choose a security company that has certified employees with all the required and needed accreditations and training. A security company that invests in the good and advanced training of their employees is usually a security company that is committed to high standards of work and a security company you can trust. So when you are searching for a security company, make sure to ask.
Find a Security Company: Use Consumer Resources
You can ask around for security company associations and organizations and drink water directly from the source. Make sure to contact such organizations and associations in your country and ask if they can recommend a security company in your area that specialises in the specific services or type of protection you need.
Find a Security Company: Evaluate Work History
One of the safest and most secure ways to find out if a security company is credible and the right choice to work with is by checking and evaluating the security company's work history. You can also check out for customer claims, usually through consumer protection agencies near you.
Find a Security Company: Licensing
It is important for a security company to hold all the required licenses and certificates for delivering such services. Considering how specific the job and services provided by a security company is, it is extremely essential for security company employees to be licensed and to be trained and certified. It is important to leave the safety of your family and your home in the hands of people who know what they are doing. This will also minimize the risk of faulty installation of alarms and other situations that can be totally prevented when all employees are trained in all the right methods. When you are speaking to a potential security company you would like to hire, make sure to ask them if they can provide you with proof of licensing. Every reputable and reliable security company will be willing to do so and answer all questions and concerns you may have.
Find a Security Company: Interviews
Once you narrow down your options to a few security companies you would like to hire, it is about time to take your time and arrange meetings with all companies you are interested in. Schedule meeting with every security company you are considering to hire and be sure to ask them all the questions you are interested in and address all concerns you may have. Normally, initial consultation with a security company will consist in a representative of the security company visiting your home once they show a proof of identification they work for the company, then inspect your home and provide you with recommendations on what security systems will best suit your home and the specifics of your lifestyle. Do not miss to ask for a quote that includes all the services you will be provided with and an estimate of how much you will be charged for every service delivered. Always make sure you are provided with a quote in a written form, as this will give you the peace of mind there won't be any unexpected and surprising quotes and fees along the way. A written quote can work as a contract or an accessory to a contract with the security company.
Find a Security Company: Take Your Time with the Contract
In addition to the point above, it is important to take your time and read thoroughly the contract you are signing in with the company. This is the best way to make sure you fully understand the service you will be provided with, the payment method, make sure there won't be unexpected charges and fees no one mentioned in the beginning, etc. Now is the time to address any final questions and concerns you may have and to discuss the terms and conditions of the contract with the company. Be cautious with companies that are too persistent and pressuring you into signing in the contract in a rush, as this is a major red flag.
Find a security company: Ask your friends
Find a security company: Certified employees
Find a security company: Use consumer resources
Find a security company: Evaluate work history
Find a security company: Licensing
Find a security company: Interviews
Find a security company: Take your time with the contract