Recommended Security Companies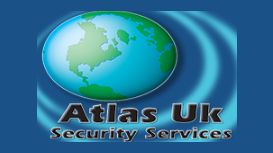 Atlas UK Security Services Ltd are the leading independent supplier of security services in the local area with over 40 years of operational experience protecting our clients properties and staff

throughout Somerset, Dorset & Wiltshire. Atlas UK has grown by word of mouth, commended for reliability, innovation and the ability to provide highly trained security professionals.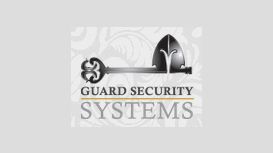 GuardSys™ Chief Operation Manager and Owner, Krasimir Veselinov, has been in the security systems field for a number of years. His education and deep experience in the security systems industry led

to his creation of GuardSys ™. GuardSys ™ provides wired, wireless, and hybrid security systems for commercial and residential use. And that's combined with great customer service.
Omega Surveillance is a Security Guarding Company which provides comprehensive Security Solutions. Security Guards are the basis of any security system and no less so than with any CCTV system.

Monitoring and alarm response are all operated by man guards and the integration of the overall solution is of paramount importance to the security of the customers site. Our professional, highly trained and vetted SIA Licensed officers are well versed in giving optimum value to the customer.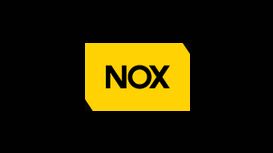 Welcome to Nox, a trusted and experienced security services company based in Macclesfield and focussed on creating a safer place for us to live and work locally. We are a strong and forward thinking

organisation that intends to make a REAL difference in and around the Borough of Macclesfield through professional, dedicated and responsive security services. We provide peace of mind to our clients by extending tailored security services to both organisations and private homes.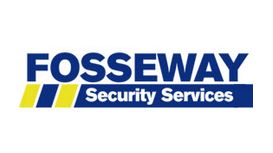 Being in an industrial estate and my warehouse housing expensive cars, having manned patrols puts my mind at ease when I leave for home at the end of the day. If anything was to happen, Fosseway

Security would be there and I would be notified immediately.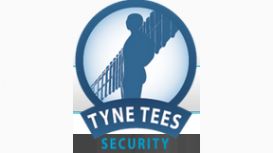 Tyne Tees Security is a UK based security nationwide services provider, operating in Northern England, Midlands, Wales, Scotland, Southern England and further expanding into Ireland. The Company

offers a range of security services including mobile patrolling, key holding, security guards, alarm response.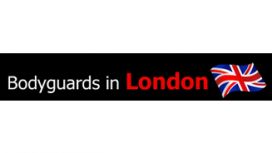 Bodyguards in London specialise in the protection of individuals at all levels. Our range of services are tailored to combat the dangers often faced in todays unstable world. Our core team consists of

specialists from all fields of the Military, Law Enforcement and Corporate Security Sector. Personnel are selected for their skills and dedication to their individual tasks, this allows us to deploy security teams that have the relevant skills and knowledge to support our clients requirements.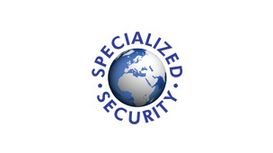 specializedsecurity.co.uk
Specialized Security is one of the leading and well established security, stewarding and crowd management companies, currently providing a series of high quality man-power based security solutions and

services for a diverse market throughout the United Kingdom and Ireland. Specialized's management team have well over 20 years experience working within the security industry in a number of different market sectors.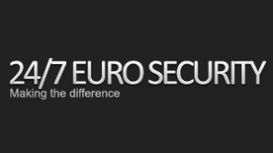 With over 30 years experience in the security industry you can be assured you are in safe hands. SIA Licensed Staff and a Security Watchdog Gold Award Member, we are Liverpool's most respected

security company, with our security guards securing some of Merseyside's most prestigious companies. Continual investment in our staff, products and processes ensures we can satisfy the exact security requirements of our customers.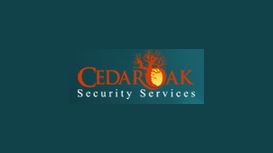 At CedarOak Security, we take protection of your business and employees very seriously. Our commitment to quality comprises a comprehensive network of inter-linked systems that seamlessly integrate

any customers' needs with our existing security procedures. CedarOak Security is a vibrant company, and our pervasive philosophy aims to maintain energy, passion and initiative in all aspects of the company's operation.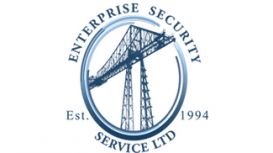 Established in 1994, Enterprise Security Services Ltd are a security company based in Middlesbrough, in the North East of England. Our security services include a policy of continued training and

investment, we have gained recognition for quality and service in the area. All of our Security Officers hold an SIA (Industry Regulated) licence. We are committed to providing customers with excellence of service and as a consequence boasts a most prestigious client base across all sectors.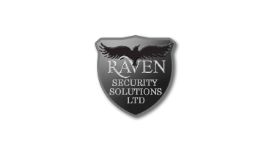 ravensecuritysolutionsltd.co.uk
With a wealth of over fourteen years of experience in the business, Raven Security Solutions are well equipped to handle the needs of any customer, from large sites and fully managed security

operations in retail security and store detectives to small scale localised temporary scenarios such as security patrols or reception services.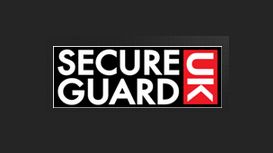 We provide SIA-approved security guards, dog-handling security specialists, mobile patrols, CCTV and perimeter detection services and more to protect high-risk, high-value sites from crime and damage.

We are the trusted security specialists of choice for a number of clients in our region - bringing peace of mind to construction site foremen, apartment block managers and nightclub owners among others.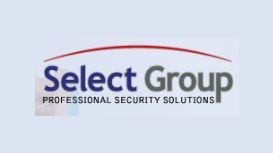 Select Group are a security company offering a range of services to Leeds, Bradford and surrounding areas. Our fully SIA (Security Industry Authority) licensed and vetted staff can provide security

guards, mobile patrols, event security, certified bailiffs, door security, wedding security, keyholding, alarm response, events security, tour management, retail security, concierge service.
4Front Security South West Ltd is a long established business, offering security services to clients throughout the South West region. The company was founded in 1999 by its Director Aaron Moore, who

has vast knowledge and experience of working within the Security Industry and its related sectors. Aaron has endeavored to inspire, influence and change the face of the security industry within the licensed sector by providing a professional and accountable security service.
---
Deciding you want to hire a security company for the protection of your household, family, and home is an important step in your life. Therefore, when you are considering the right security company and choosing which one to work with, you definitely want to make a good research and take your time to find a reputable security company you can trust. With so many options in the security company field nowadays, finding the best security company for your needs and requirements may seem like a daunting task. And it truly can be. However, it is our mission to help you find the best fit of a security company for you. Therefore, today we share with you seven easy and effective steps for finding the best security company.
Find a Security Company: Ask Your Friends
Of course, like it is when you are looking to hire a professional in any other field or industry, the easiest and usually very effective way of finding a good security company is by asking around for recommendations. Normally, you will turn to your family and friends, since these are the people you trust the most. This is usually a good way to find a trustworthy security company through a personal referral from people you also trust. Start by asking family members, neighbours, colleagues, and friends who have alarm systems installed in their homes or have experience working with a security company. Make sure to ask everyone why they have chosen the security company they work with and how they find the experience of working with this security company. Even if no one can recommend a security company to you, maybe someone would have not so positive experience with a security company in the past and they will be at least able to warn you about a certain security company you better don't hire.
Find a Security Company: Certified Employees
Make sure to choose a security company that has certified employees with all the required and needed accreditations and training. A security company that invests in the good and advanced training of their employees is usually a security company that is committed to high standards of work and a security company you can trust. So when you are searching for a security company, make sure to ask.
Find a Security Company: Use Consumer Resources
You can ask around for security company associations and organizations and drink water directly from the source. Make sure to contact such organizations and associations in your country and ask if they can recommend a security company in your area that specialises in the specific services or type of protection you need.
Find a Security Company: Evaluate Work History
One of the safest and most secure ways to find out if a security company is credible and the right choice to work with is by checking and evaluating the security company's work history. You can also check out for customer claims, usually through consumer protection agencies near you.
Find a Security Company: Licensing
It is important for a security company to hold all the required licenses and certificates for delivering such services. Considering how specific the job and services provided by a security company is, it is extremely essential for security company employees to be licensed and to be trained and certified. It is important to leave the safety of your family and your home in the hands of people who know what they are doing. This will also minimize the risk of faulty installation of alarms and other situations that can be totally prevented when all employees are trained in all the right methods. When you are speaking to a potential security company you would like to hire, make sure to ask them if they can provide you with proof of licensing. Every reputable and reliable security company will be willing to do so and answer all questions and concerns you may have.
Find a Security Company: Interviews
Once you narrow down your options to a few security companies you would like to hire, it is about time to take your time and arrange meetings with all companies you are interested in. Schedule meeting with every security company you are considering to hire and be sure to ask them all the questions you are interested in and address all concerns you may have. Normally, initial consultation with a security company will consist in a representative of the security company visiting your home once they show a proof of identification they work for the company, then inspect your home and provide you with recommendations on what security systems will best suit your home and the specifics of your lifestyle. Do not miss to ask for a quote that includes all the services you will be provided with and an estimate of how much you will be charged for every service delivered. Always make sure you are provided with a quote in a written form, as this will give you the peace of mind there won't be any unexpected and surprising quotes and fees along the way. A written quote can work as a contract or an accessory to a contract with the security company.
Find a Security Company: Take Your Time with the Contract
In addition to the point above, it is important to take your time and read thoroughly the contract you are signing in with the company. This is the best way to make sure you fully understand the service you will be provided with, the payment method, make sure there won't be unexpected charges and fees no one mentioned in the beginning, etc. Now is the time to address any final questions and concerns you may have and to discuss the terms and conditions of the contract with the company. Be cautious with companies that are too persistent and pressuring you into signing in the contract in a rush, as this is a major red flag.
Find a security company: Ask your friends
Find a security company: Certified employees
Find a security company: Use consumer resources
Find a security company: Evaluate work history
Find a security company: Licensing
Find a security company: Interviews
Find a security company: Take your time with the contract