Recommended Security Companies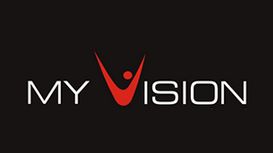 My Vision Security Ltd is a family run business, with our Head Office in Birmingham and our network of branches across the UK we are in an ideal position to serve our existing client portfolio all

over the UK. My Vision was founded when two friends had a Vision; they wanted to start a company that offered a complete security solution to every organisation large or small. One point of contact no matter what your security needs, be it key holding, alarm response or mobile patrols.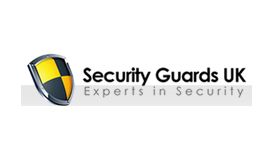 Our mandate/mission at SGUK is to deliver the highest level of service to our clients whilst offering a complete cost effective Security Solution. We endeavour to provide a reliable service which is

also complimented by our large resource backup. Tried and tested, all our staff involved in security guarding are fully trained and licensed to meet the rigorous SIA standards - so you're assured a professional and dedicated manned guarding team.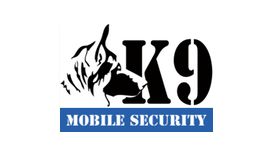 All of our services are available across a range of industries including the corporate sector, retail outlets, construction sites and one-off events. We recognise the importance of our officers in

providing customer satisfaction and in ensuring overall quality in service delivery. We value our workforce and have made significant investment into the recruitment, training and development of our team.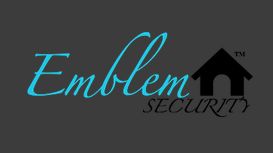 Emblem security offer a wide range of professional security services which include guarding, security system, remote monitoring, key holding, receptionist services, mobile patrol and CCTV and many

more. Established in June 2014, Emblem security is a new and up growing business with great customer services suited to your needs. Aim to deliver top-notch services to all its customers and clients.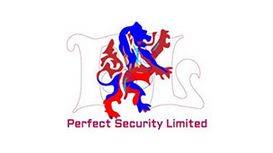 At Perfect Security Limited we are dedicated to providing you with the best possible security solution tailored to your needs and budget. Our SIA trained and licensed security officers safeguard your

business, investment and staff giving you peace of mind and value for your money.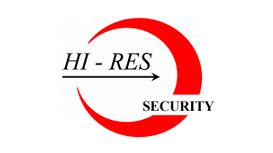 Hi-Res Security Ltd is a UK based security company boasting a strong dedicated team of professionals to suit a wide range of security demands in both private and public sectors. The services we offer

include dog patrols, static guarding, event security, mobile patrols, locks/unlocks and also property protection. Our operatives are trained to the highest standards, where all guards are SIA licensed and dog handlers are accredited to NASDU or BIPDT.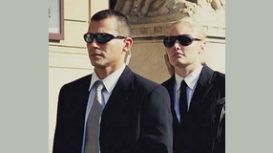 Whatever the event, we have trained and experience security guards and event stewards that can suit your needs. Each year our event security staff take part in hundreds of events across the uk from

which they have gained plenty of experience. Concierge and reception is often the first contact that your visitors encounter and the impression they create is extremely important. In essence it is a two-tiered service; security and front of house, we consolidated two roles into one.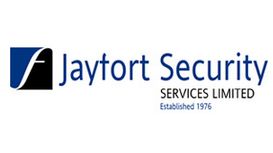 Take advantage of a completely free, no obligation, security survey of your business premises, providing you with an objective report. We will outline the most affordable ways to meet any

recommendations arising from the survey, ensuring all bases are covered in protecting you and your business.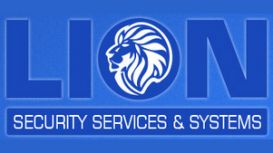 lionsecurity-crawley.co.uk
Here at Lion Security Services we believe our long term client relationships are due to our outstanding level of customer service. We exceed our customers' expectations time and time again through

continuous improvement to our security services & systems.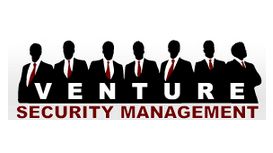 Venture provides first-class security services to businesses and high wealth individuals across the South of England. From our Head Office in Andover, Hampshire we are well placed to serve clients

throughout the region. Venture Security was established with a vision to improve the quality of manned security services across the region.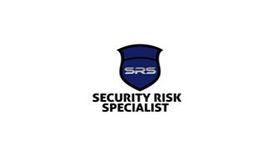 securityriskspecialist.co.uk
At Security Risk Specialist we pride ourselves in our ability to provide our clients with a personal and discreet service. We address each client's unique security needs on a case by case basis and

devise a bespoke strategy to fit each different scenario. Both in private and corporate environments, knowing that your security matters are being professionally managed allows you to focus solely on the demands of everyday life. Your security matters to us.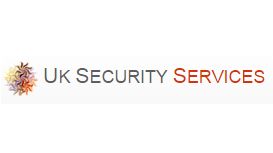 UK Security Services provides more than just security, we deliver peace of mind and confidence across the residential, commercial, and public sectors. We're committed to delivering the best customer

service through the highest quality staff - all our team are Security Industry Authority (SIA) Approved.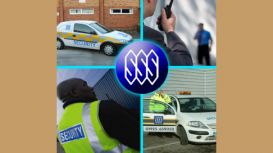 Sentry Security Limited is a leading independent security services company. With our head office in Warrington, close to the motorway network, we are able to manage our clients requirements throughout

the North West. Our diverse portfolio includes high profile companies within the retail, commercial, distribution and industrial sectors, as well as schools and local authorities.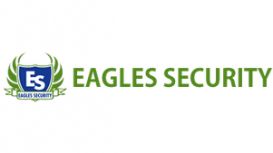 Eagles Security is an established, reliable and accredited security guard firm. We provide high calibre security services for clients with special area of interest being in Manned Guarding Security

provision. We provide all our clients with discreet, trained and experienced security guard staff who understand the need to be professional. We also provide male and female security guards in order to offer you optimum choice and flexibility.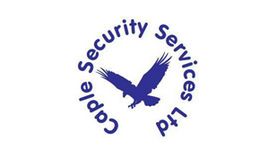 Whether you're looking for personal protection or event security you can be assured that confidentiality and diligence are our top priority. In light of increasing crime rates, and with burglaries

becoming more and more common, it's reassuring to know that your property and personal possessions are safe and secure.
---
Deciding you want to hire a security company for the protection of your household, family, and home is an important step in your life. Therefore, when you are considering the right security company and choosing which one to work with, you definitely want to make a good research and take your time to find a reputable security company you can trust. With so many options in the security company field nowadays, finding the best security company for your needs and requirements may seem like a daunting task. And it truly can be. However, it is our mission to help you find the best fit of a security company for you. Therefore, today we share with you seven easy and effective steps for finding the best security company.
Find a Security Company: Ask Your Friends
Of course, like it is when you are looking to hire a professional in any other field or industry, the easiest and usually very effective way of finding a good security company is by asking around for recommendations. Normally, you will turn to your family and friends, since these are the people you trust the most. This is usually a good way to find a trustworthy security company through a personal referral from people you also trust. Start by asking family members, neighbours, colleagues, and friends who have alarm systems installed in their homes or have experience working with a security company. Make sure to ask everyone why they have chosen the security company they work with and how they find the experience of working with this security company. Even if no one can recommend a security company to you, maybe someone would have not so positive experience with a security company in the past and they will be at least able to warn you about a certain security company you better don't hire.
Find a Security Company: Certified Employees
Make sure to choose a security company that has certified employees with all the required and needed accreditations and training. A security company that invests in the good and advanced training of their employees is usually a security company that is committed to high standards of work and a security company you can trust. So when you are searching for a security company, make sure to ask.
Find a Security Company: Use Consumer Resources
You can ask around for security company associations and organizations and drink water directly from the source. Make sure to contact such organizations and associations in your country and ask if they can recommend a security company in your area that specialises in the specific services or type of protection you need.
Find a Security Company: Evaluate Work History
One of the safest and most secure ways to find out if a security company is credible and the right choice to work with is by checking and evaluating the security company's work history. You can also check out for customer claims, usually through consumer protection agencies near you.
Find a Security Company: Licensing
It is important for a security company to hold all the required licenses and certificates for delivering such services. Considering how specific the job and services provided by a security company is, it is extremely essential for security company employees to be licensed and to be trained and certified. It is important to leave the safety of your family and your home in the hands of people who know what they are doing. This will also minimize the risk of faulty installation of alarms and other situations that can be totally prevented when all employees are trained in all the right methods. When you are speaking to a potential security company you would like to hire, make sure to ask them if they can provide you with proof of licensing. Every reputable and reliable security company will be willing to do so and answer all questions and concerns you may have.
Find a Security Company: Interviews
Once you narrow down your options to a few security companies you would like to hire, it is about time to take your time and arrange meetings with all companies you are interested in. Schedule meeting with every security company you are considering to hire and be sure to ask them all the questions you are interested in and address all concerns you may have. Normally, initial consultation with a security company will consist in a representative of the security company visiting your home once they show a proof of identification they work for the company, then inspect your home and provide you with recommendations on what security systems will best suit your home and the specifics of your lifestyle. Do not miss to ask for a quote that includes all the services you will be provided with and an estimate of how much you will be charged for every service delivered. Always make sure you are provided with a quote in a written form, as this will give you the peace of mind there won't be any unexpected and surprising quotes and fees along the way. A written quote can work as a contract or an accessory to a contract with the security company.
Find a Security Company: Take Your Time with the Contract
In addition to the point above, it is important to take your time and read thoroughly the contract you are signing in with the company. This is the best way to make sure you fully understand the service you will be provided with, the payment method, make sure there won't be unexpected charges and fees no one mentioned in the beginning, etc. Now is the time to address any final questions and concerns you may have and to discuss the terms and conditions of the contract with the company. Be cautious with companies that are too persistent and pressuring you into signing in the contract in a rush, as this is a major red flag.
Find a security company: Ask your friends
Find a security company: Certified employees
Find a security company: Use consumer resources
Find a security company: Evaluate work history
Find a security company: Licensing
Find a security company: Interviews
Find a security company: Take your time with the contract