Recommended Security Companies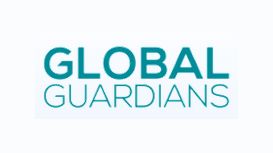 We operate our property guardian solution primarily in London but also provide vacant property security across the UK when required. Our sales team understand the operational side of our business and

vice versa in order to ensure that we provide the best possible solution to vacant property protection. By knowing what is realistically achievable we manage our client expectations and focus on the development of our working relationships.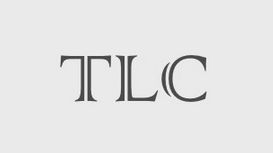 tlcchauffeurservices.co.uk
Based in Farnborough, Hampshire we have over 15 years experience within the chauffeuring and security industry and take pride in giving an optimum service at all times and at competitive rates. Our

aim is to offer an unparalleled service in terms of refinement, assistance, reliability, discretion and above all safety. These principles have been fundamental in the growth of our business.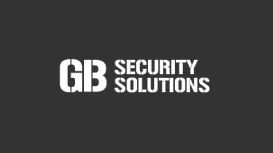 Established for over 30 years, GB Security Solutions offer you the total security package at the best prices. Please contact us for a free, no obligation Security Survey and quote. Press the red

button to be put straight through to us via the mobile site.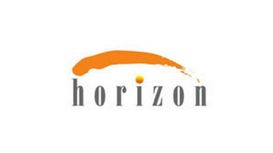 Horizon Security is the UK's leading security company providing Static Guarding, Mobile Patrols, Key Holding, Alarm Response, Corporate / Reception Security, Concierge, Lock & Unlock, and CCTV Remote

Monitorings and CCTV System - we provide a total security solution.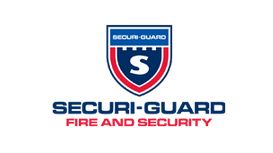 Securi-Guard is a multi-industry accredited company and one of the most highly regarded and sought after fire and security specialists, providing a cost effective, cutting edge service, both in the

South West and across the UK. Based in Plymouth and launched in 1982, the company has the most National Security Inspectorate (NSI) Gold standard accreditations of any independent fire and security provider in the region and the only NSI Gold Alarm Receiving Centre (ARC) in Devon and Cornwall.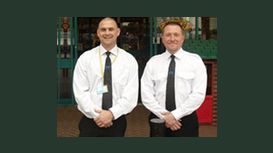 All our staff are licenced SIA badge holders and all have been vetted to BS7858 standard. PMM Security currently holds SIA approved contractor scheme (ACS) status for the provision of Security

Guarding. Over the years, we have learned that to get the best staff you need to treat them with respect and supply them with the equipment and support they need to do their job efficiently and effectively. In return, we have some of the best, flexible staff in the security industry.
Founded in 1977, Security Plus + Limited is Europe's largest independent volume cash carrier. Originally founded as a manned guarding operation with an interest in cash in transit services, we have

significantly grown our cash in transit business over the years. Today we serve a variety of clients, including regional operations for a number of national high street retailers, from strategic locations in the Midlands, North of England and into Scotland.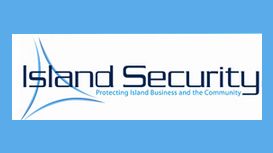 Located on the Isle of Wight, Island Security Ltd provides a comprehensive range of security solutions and protection services throughout England. Our client portfolio is diverse, given that we

service industrial, commercial, public and private sectors. ISL assignments range from, for example, the patrolling of premises operated by the UK's leading manufacturer in its field, to Concierge/Security Receptionists at a residential unit for vulnerable young adults.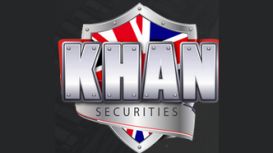 Khan Securities is a Staffordshire based security company that provides competitively priced security services ranging from Event and Concierge Manned Security Guards to Key Holding, Alarm Response

and Mobile Security Patrols throughout Stoke On Trent.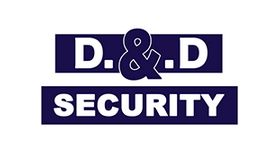 ddsecuritynottingham.co.uk
DD Security Nottingham are one of the UKs leading security Company Nottingham, we specialise in key holding, Security guarding and door supervision. DD Security are an SIA accredited security team in

Nottingham offering services to local businesses, construction sites, shopping centres, Music events, social gatherings, local councils and the general public. We work closely with our clients to ensure we are offering them the highest level of standards at all times.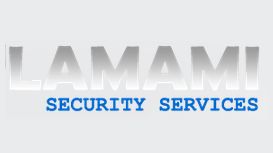 Welcome to LAMAMI Security Services, one of the UK's fast growing providers of security services. LAMAMI Security Services are continually seeking to achieve the highest standards of service and

quality management and fully support better regulation throughout the Security Industry. To give clients quality assurance, we are pleased to demonstrate our commitment to quality that we have taken steps and are currently working towards ISO 9001:2008 and SIA Approved Contractor.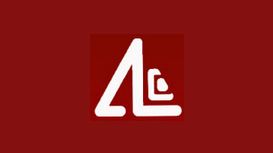 Alarmco is a family run, Plymouth based company. We install and maintain Burglar Alarms, CCTV systems, Fire Alarms and other security systems throughout Devon & Cornwall. Since our formation in 1985

we have built up an unrivalled reputation in consistently delivering the highest standard of supply, installation and servicing of Intruder and CCTV security systems within the local area.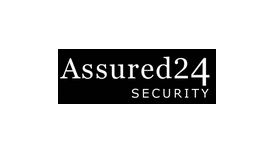 The ASSURED 24 Management System is based on the guidelines as laid down by the ISO 9001:2008 Quality Management System and the BS7499, BS7858, BS7984 codes of practice. Our company has been working

closely with Glasgow West Regeneration Agency, receiving their support and assistance. GWRA recognised the progress made by ASSURED 24 when it presented us with The Limited Company of the Year Award for 2011.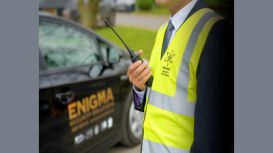 enigmasecuritysolutions.com
Enigma Security Solutions specialise in delivering a highly personalised and focused range of security services to clients both internationally and throughout the United Kingdom. Our extensive client

portfolio includes many premium-brand global organisations. Enigma tailor made solutions can be created around your requirements ensuring that we always provide the ideal service to best suit your needs.
Patronus Security are a leading south-west based security company covering Exeter, Plymouth, Taunton, Torquay, Bristol and all surrounding areas throughout Devon, Cornwall and Somerset. Established in

2008 our professional ethos has made us well respected in the industry. Our services include: Door Supervisors, Static Guard Security, Retail Guard Security, Event Security, Mobile Security and more.
---
Deciding you want to hire a security company for the protection of your household, family, and home is an important step in your life. Therefore, when you are considering the right security company and choosing which one to work with, you definitely want to make a good research and take your time to find a reputable security company you can trust. With so many options in the security company field nowadays, finding the best security company for your needs and requirements may seem like a daunting task. And it truly can be. However, it is our mission to help you find the best fit of a security company for you. Therefore, today we share with you seven easy and effective steps for finding the best security company.
Find a Security Company: Ask Your Friends
Of course, like it is when you are looking to hire a professional in any other field or industry, the easiest and usually very effective way of finding a good security company is by asking around for recommendations. Normally, you will turn to your family and friends, since these are the people you trust the most. This is usually a good way to find a trustworthy security company through a personal referral from people you also trust. Start by asking family members, neighbours, colleagues, and friends who have alarm systems installed in their homes or have experience working with a security company. Make sure to ask everyone why they have chosen the security company they work with and how they find the experience of working with this security company. Even if no one can recommend a security company to you, maybe someone would have not so positive experience with a security company in the past and they will be at least able to warn you about a certain security company you better don't hire.
Find a Security Company: Certified Employees
Make sure to choose a security company that has certified employees with all the required and needed accreditations and training. A security company that invests in the good and advanced training of their employees is usually a security company that is committed to high standards of work and a security company you can trust. So when you are searching for a security company, make sure to ask.
Find a Security Company: Use Consumer Resources
You can ask around for security company associations and organizations and drink water directly from the source. Make sure to contact such organizations and associations in your country and ask if they can recommend a security company in your area that specialises in the specific services or type of protection you need.
Find a Security Company: Evaluate Work History
One of the safest and most secure ways to find out if a security company is credible and the right choice to work with is by checking and evaluating the security company's work history. You can also check out for customer claims, usually through consumer protection agencies near you.
Find a Security Company: Licensing
It is important for a security company to hold all the required licenses and certificates for delivering such services. Considering how specific the job and services provided by a security company is, it is extremely essential for security company employees to be licensed and to be trained and certified. It is important to leave the safety of your family and your home in the hands of people who know what they are doing. This will also minimize the risk of faulty installation of alarms and other situations that can be totally prevented when all employees are trained in all the right methods. When you are speaking to a potential security company you would like to hire, make sure to ask them if they can provide you with proof of licensing. Every reputable and reliable security company will be willing to do so and answer all questions and concerns you may have.
Find a Security Company: Interviews
Once you narrow down your options to a few security companies you would like to hire, it is about time to take your time and arrange meetings with all companies you are interested in. Schedule meeting with every security company you are considering to hire and be sure to ask them all the questions you are interested in and address all concerns you may have. Normally, initial consultation with a security company will consist in a representative of the security company visiting your home once they show a proof of identification they work for the company, then inspect your home and provide you with recommendations on what security systems will best suit your home and the specifics of your lifestyle. Do not miss to ask for a quote that includes all the services you will be provided with and an estimate of how much you will be charged for every service delivered. Always make sure you are provided with a quote in a written form, as this will give you the peace of mind there won't be any unexpected and surprising quotes and fees along the way. A written quote can work as a contract or an accessory to a contract with the security company.
Find a Security Company: Take Your Time with the Contract
In addition to the point above, it is important to take your time and read thoroughly the contract you are signing in with the company. This is the best way to make sure you fully understand the service you will be provided with, the payment method, make sure there won't be unexpected charges and fees no one mentioned in the beginning, etc. Now is the time to address any final questions and concerns you may have and to discuss the terms and conditions of the contract with the company. Be cautious with companies that are too persistent and pressuring you into signing in the contract in a rush, as this is a major red flag.
Find a security company: Ask your friends
Find a security company: Certified employees
Find a security company: Use consumer resources
Find a security company: Evaluate work history
Find a security company: Licensing
Find a security company: Interviews
Find a security company: Take your time with the contract