Recommended Security Companies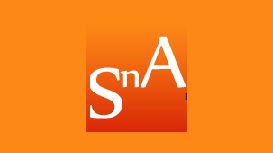 Full CCTV Installation & Full Monitoring including our annual Maintenance contract 25 point Check list & Camera Cleaning. New Customer Testimonials: SNA Events & Security have provided Bradford City

AFC with Staff for first team matches and aided the club in night-time patrols. The service provided has been very good with reliable and effective staff being provided for the games and patrols being backed-up by effective action and good next day reporting.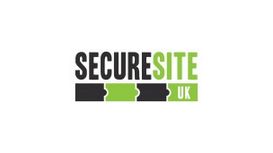 With the ability to deploy a SIA licensed security officers or NASDU-accredited dog handlers to any vulnerable site in the UK within 3 hours, or engineers to install physical or electronic security to

vacant properties the same day, Secure Site can meet the demands of clients with widespread portfolios and short deadlines.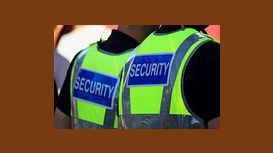 We have built up a first class reputation and an un-blemished reputation for the provision of quality security services. Over a period of 25 years trading within the security Industry, Anco (U.K.)

Security Ltd has been constantly improving the high level of service so that our clients receive an unrivalled security service, every time. Whether you need an honest, reliable security guard or crowd control for a larger event, we can support your requirements with ease and efficiency.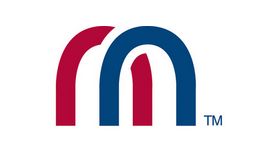 MBSS is the the leading security solutions supplier within the Southwest delivering security services across a wide spectrum from Intruder Alarms, CCTV to Static Guarding and Mobile Surveillance.

Currently in the Southwest, MBSS is the only company supplying the full range of security solutions under one roof.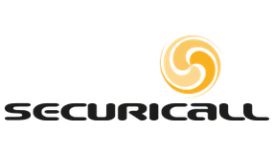 Quality is at the heart of everything we do. Our team of highly trained and committed security personnel are licensed under strict SIA regulations ensuring our clients enjoy the highest possible

quality security guard services. Our security guards and security staff are carefully selected, screened and inducted to ensure the security of your own staff, assets and premises along with the highest standards of behavior and performance.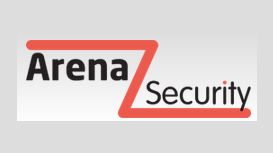 Mobile Patrols - Industrial, commercial and all other buildings need special and continuing care during the silent hours when you yourself are not available. This is possible with irregular interval

patrols by trained security guards. Security Officers - Our carefully selected and comprehensively trained Site Security Guards provide the ultimate deterrent against theft or vandalism and provide the ultimate protection against all risks.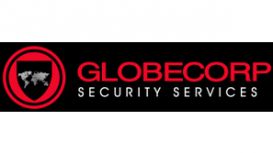 At GlobeCorp we utilise our vast and highly skilled experience to create the best and most affordable security measures to suit your business or personal needs. We are a hands-on company that has

built a trusted reputation for delivering a wide range of specialist bespoke security services to both public and private companies, small and large. We recognise that every client has very different security needs, so we deliver an individually tailored security programme for your own peace of mind.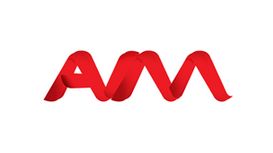 Aim Secure is a leading private security company operating in United Kingdom with over 4 years of operational experince. Our Team of exceptional professionals work in close partnership with our

clients to provide innovative solutions to their security needs. We invite you to explore our Website to learn more about our comprehensive list of security services.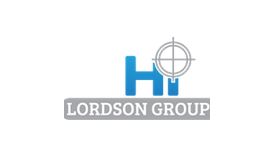 A London based, top business establishment built on trust. Considering your business security services required Hi Lordson Group Limited will be there for you as we are the right choice for your

business. Our variety of services are made very affordable to meet various business needs rendered by our team of experts and highly skilled individuals to help support you business. With Hi Lordson Group you are guaranteed the best customer service experience.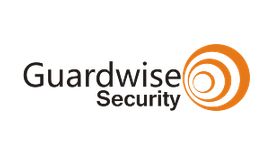 Guardwise Security provide professional security services with Manned Guards, Door Supervisors, Mobile and Static Dog Patrols and Detection Dog Handler teams. Guardwise Security will ensure that your

property is professionally protected and your requirements are fully met to the highest level of service and satisfaction. At Guardwise Security Mansfield we aim to give our customers an unrivalled security service for business and private needs.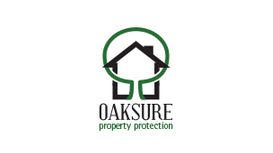 oaksurepropertyprotection.com
The Society would have no hesitation in recommending Oaksure for the quality and reliability of. Oaksure were able to acheve the significant reductions in rates liability that they promised. We agreed

to try their system and it has worked successfully reducing rates from £38,857.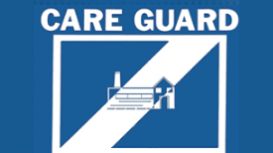 Both commercial and residential CCTV systems, from simple door observation to sophisticated multi-camera systems. Care Guard Security Ltd are an independent family run Alarms and Security Systems

company and we have been meeting the needs and requirements of individuals and business for over 30 years. We carry full insurance for your added security and peace of mind.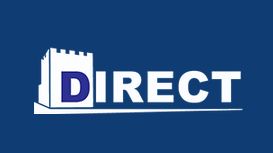 Whether you want to up-skill your current qualifications including SIA licensing for your job or if you are looking to gain the entry qualifications needed to start a new career we can deliver the

training and courses required. Our qualifications are accredited by Highfield awarding body for compliance which ensures both quality of course content and speed and delivery of exam results.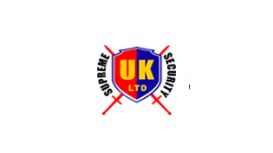 We are experts in our field and for over years we have been helping businesses keep their people and property safe. Our approach to security means that whether you need one or all of the services we

offer, you will get exactly what you need. Our industry accredited officers are bursting with energy and passion and are leading the way when it comes to adding value across the sites we look after.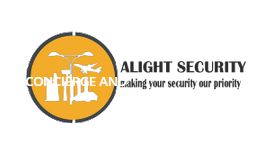 Alight Security was formed in 2011 by Dauda Tommy-Mbogba, with Years of experience protecting lives and properties in the security industry. We understand the need for effective security and Alight

Security is here to give that peace of mind and make you and your staffs more productive with your day to day operations. Alight Security recognises its duty to make regular assessment of the hazards and risks created in the course of our business.
---
Deciding you want to hire a security company for the protection of your household, family, and home is an important step in your life. Therefore, when you are considering the right security company and choosing which one to work with, you definitely want to make a good research and take your time to find a reputable security company you can trust. With so many options in the security company field nowadays, finding the best security company for your needs and requirements may seem like a daunting task. And it truly can be. However, it is our mission to help you find the best fit of a security company for you. Therefore, today we share with you seven easy and effective steps for finding the best security company.
Find a Security Company: Ask Your Friends
Of course, like it is when you are looking to hire a professional in any other field or industry, the easiest and usually very effective way of finding a good security company is by asking around for recommendations. Normally, you will turn to your family and friends, since these are the people you trust the most. This is usually a good way to find a trustworthy security company through a personal referral from people you also trust. Start by asking family members, neighbours, colleagues, and friends who have alarm systems installed in their homes or have experience working with a security company. Make sure to ask everyone why they have chosen the security company they work with and how they find the experience of working with this security company. Even if no one can recommend a security company to you, maybe someone would have not so positive experience with a security company in the past and they will be at least able to warn you about a certain security company you better don't hire.
Find a Security Company: Certified Employees
Make sure to choose a security company that has certified employees with all the required and needed accreditations and training. A security company that invests in the good and advanced training of their employees is usually a security company that is committed to high standards of work and a security company you can trust. So when you are searching for a security company, make sure to ask.
Find a Security Company: Use Consumer Resources
You can ask around for security company associations and organizations and drink water directly from the source. Make sure to contact such organizations and associations in your country and ask if they can recommend a security company in your area that specialises in the specific services or type of protection you need.
Find a Security Company: Evaluate Work History
One of the safest and most secure ways to find out if a security company is credible and the right choice to work with is by checking and evaluating the security company's work history. You can also check out for customer claims, usually through consumer protection agencies near you.
Find a Security Company: Licensing
It is important for a security company to hold all the required licenses and certificates for delivering such services. Considering how specific the job and services provided by a security company is, it is extremely essential for security company employees to be licensed and to be trained and certified. It is important to leave the safety of your family and your home in the hands of people who know what they are doing. This will also minimize the risk of faulty installation of alarms and other situations that can be totally prevented when all employees are trained in all the right methods. When you are speaking to a potential security company you would like to hire, make sure to ask them if they can provide you with proof of licensing. Every reputable and reliable security company will be willing to do so and answer all questions and concerns you may have.
Find a Security Company: Interviews
Once you narrow down your options to a few security companies you would like to hire, it is about time to take your time and arrange meetings with all companies you are interested in. Schedule meeting with every security company you are considering to hire and be sure to ask them all the questions you are interested in and address all concerns you may have. Normally, initial consultation with a security company will consist in a representative of the security company visiting your home once they show a proof of identification they work for the company, then inspect your home and provide you with recommendations on what security systems will best suit your home and the specifics of your lifestyle. Do not miss to ask for a quote that includes all the services you will be provided with and an estimate of how much you will be charged for every service delivered. Always make sure you are provided with a quote in a written form, as this will give you the peace of mind there won't be any unexpected and surprising quotes and fees along the way. A written quote can work as a contract or an accessory to a contract with the security company.
Find a Security Company: Take Your Time with the Contract
In addition to the point above, it is important to take your time and read thoroughly the contract you are signing in with the company. This is the best way to make sure you fully understand the service you will be provided with, the payment method, make sure there won't be unexpected charges and fees no one mentioned in the beginning, etc. Now is the time to address any final questions and concerns you may have and to discuss the terms and conditions of the contract with the company. Be cautious with companies that are too persistent and pressuring you into signing in the contract in a rush, as this is a major red flag.
Find a security company: Ask your friends
Find a security company: Certified employees
Find a security company: Use consumer resources
Find a security company: Evaluate work history
Find a security company: Licensing
Find a security company: Interviews
Find a security company: Take your time with the contract